The Capeside gang got their first taste of the real world when they left the creek - and their pasts - behind.
Joey embraced her life-long dream of college with a passion; pursuing unexpected relationships, singing in a band and heading off on her own.
After a year of struggling with his father's death, Dawson took a momentous step forward by heading to L.A. for the summer to fulfill his cinematic dream.
While Jen and Jack struggled through freshman year, the eternal adventurer Pacey found his calling as a chef. He also met his match in the irrepressible Audrey.
Sophomore year promises countless changes, but only one thing is certain - the older they become, the harder it is to make the choices they will have to live with forever.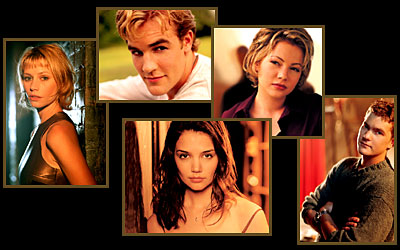 Dawson & Friends
After making many mistakes in her own life, Lorelai Gilmore spends most of her time trying to keep her teen age daughter Rory from following in her footsteps. Often mistaken for sisters, the two lean on each other as they wade through the trials of small town Connecticut. Lorelai, becoming pregnant at the young age of 16, found herself facing a very tough decision. Headstrong and independent, she decided to go against all that her old-fashioned parents had taught her and raise her baby alone. Angered by Lorelai's decision, her parents chose to cut off all ties with their daughter. Sixteen years later, Rory is accepted to private school at nearby Chilton Prep. Seeing this as a life-changing experience for her daughter, Lorelai is forced to swallow her pride and ask her parents for help with the tuition. They agree to help as long as they are able to become a permanent part of their granddaughter's life and mend ties with their estranged daughter. Thus far, Lorelai has been able to create a good life for Rory. As the manager of one of the town's most historic inns, she has been able to provide for her daughter and create a loving home. While everyday life isn't easy for the pair, their special relationship is a constant reminder that together, they can endure anything.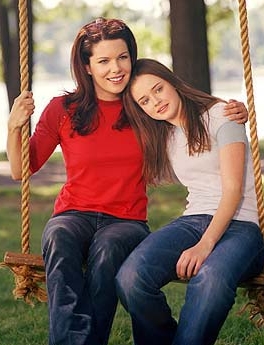 Gilmore Girls